The perfect retreat for your dog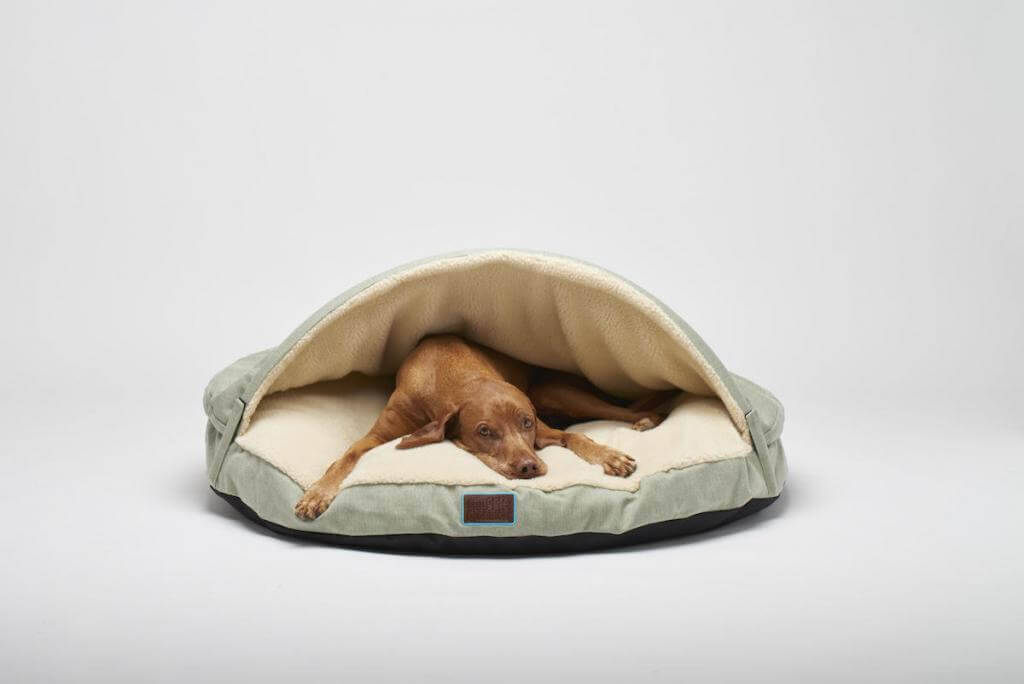 Your dog likes to cuddle?
Does he sleep restlessly and finds no rest?
Does he seek a sheltered place when there is hustle and bustle?
Does he prefer warm berths?
Does he have no undercoat and cool down quickly?
Does he love to be covered up and relax under a blanket?
Then your dog will love our snuggle dreamer dog cave!
A dog cave gives your dog a quiet dog basket and protected retreat. A cuddling den for dogs not only leaves him very fluffy, but also covers him up. A special tube keeps the entrance open so that your four-legged friend can always easily climb into the cave.
These types of dog beds are particularly suitable for
scared dogs
Puppies and young dogs
comfortable "couch potatoes"
frozen contemporaries (short coat, no undercoat, senior citizens)
Inner lining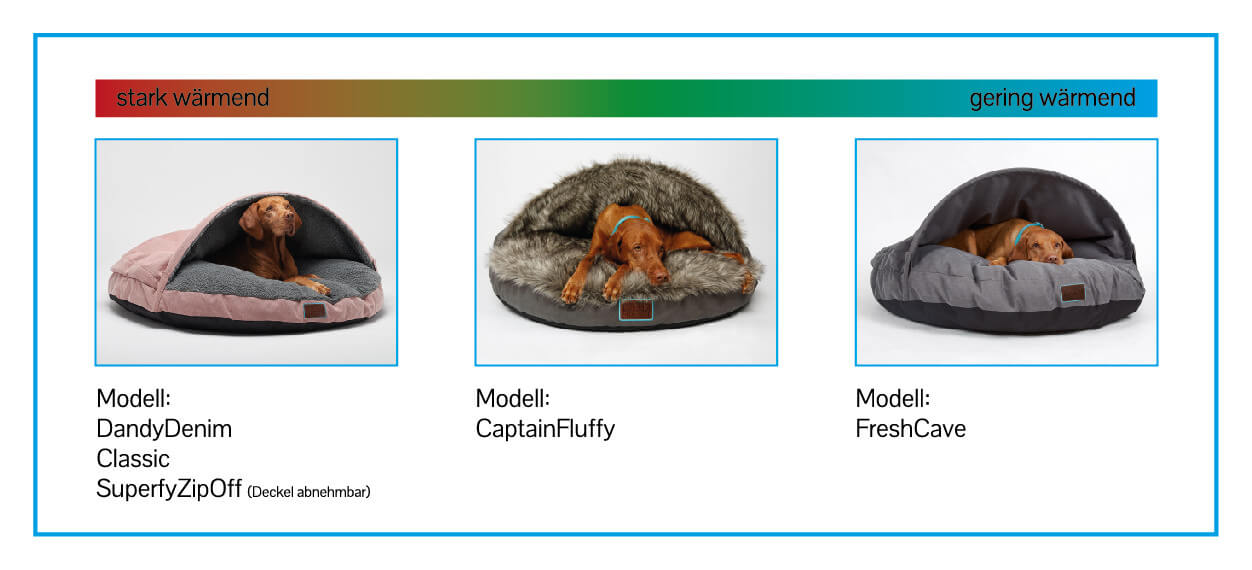 The inner lining of the dog bed should be selected according to the heat requirements of the dog, but don't worry, you should also like it, dogs are not so picky 😉
Outer material
The upper material has a special coating so that stains can be easily wiped off with a damp cloth. And if your loved one has proven himself against mud, woods and weather outside again and crawls right back into his cave when you get home to enjoy the triumph of outdoor experiences, you can easily clean the snuggle dreamer in the washing machine.
The mattress
Our Standard mattresses are filled with polyester curls (filling quantity can be individually regulated by a zipper). Due to curly fibres during filling, our pillow remains voluminous much longer than other dog pillows with smooth fibres.
Our orthopaedic mattresses have a filling of visco-foam flakes. This memory foam is particularly pressure-relieving for the spine and joints. This makes this mattress not only suitable for senior citizens, but also for dogs with spinal and joint problems. The good properties of the memory foam have been used for years in "human" mattresses.
Which size is the right one for your dog?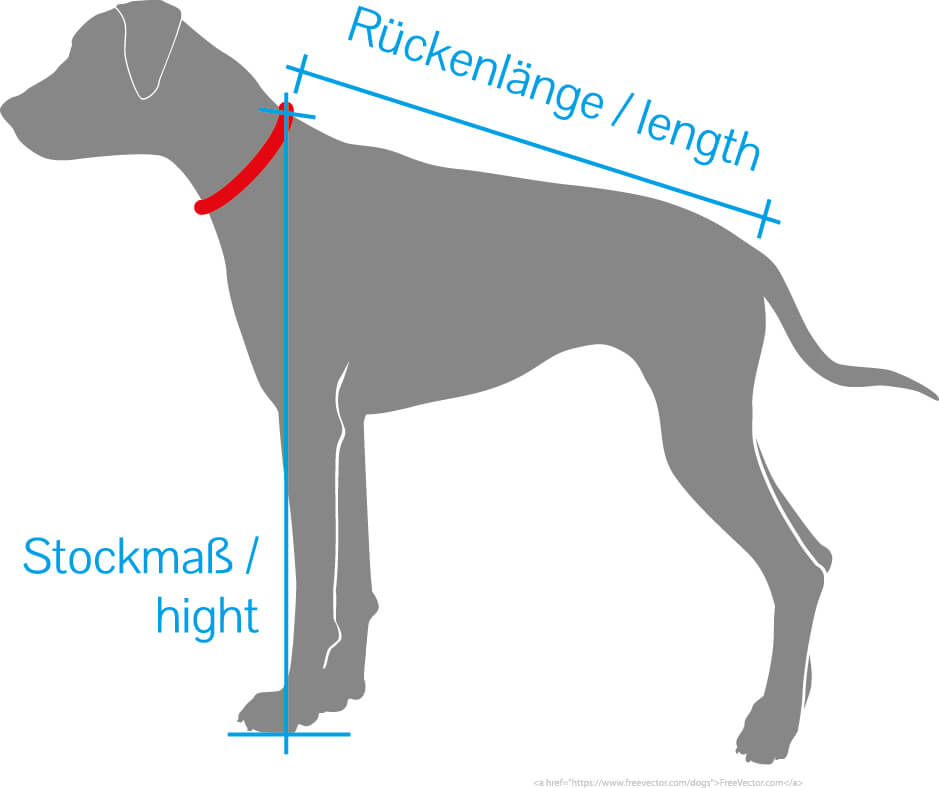 After this question has reached us very often, which is now the right size of the dog bed, we would like to give you a little help. In general you can say that the optimal bed should be approximately twice the size of the stick (from the bottom to the end of the shoulder blade) or twice the length of the back (neck heel to the beginning of the root of the tail).
Here you can find a few more examples
If you are not sure which size your dog needs, please contact us, we are happy to help!
Our Dog Caves
---
Happy dogs? 🙂